It's almost summer, and do you know what does this mean? It's time for comfortable shoe shopping and it's also time to learn how to do a home pedicure. Whether the salon is closed, you are trying to save some cash, or you might not have time to visit, knowing how to use pedicure tools is a skill worth mastering. On top of that, it's surprisingly easy once you learn pedicure tools and their uses.
Before you start, make sure you have enough time so that you don't hurry the process. Your feet deserve all the pampering and attention – they do a lot for you, so they truly deserve it. Wondering about the best products for home pedicure? While there are a number of foot care tools available, start with one of two tools and grow your kit over time. The key is to know what each piece of home pedicure equipment is for and determine what tools will best meet your needs..
Also, make sure to watch a tutorial on the internet on how to use them before you start testing the tools on yourself. Read further to learn some best important products you need for a salon-like result.
What are the Benefits of Getting Regular Pedicures?
Pedicure is an amazing method to tackle issues like impacted skin, ingrown toenails, and uncomfortable calluses that can affect how you walk and lead to issues like back, knee, and hip pain.
While most people associate pedicures with pretty toes, they can actually resolve many foot and hand issues. For instance, if you suffer from calluses, you subconsciously walk differently due to pain and discomfort. Taking care of corns and calluses, which buildups by thickening your outer layer of skin, is important. This is because it can make walking and wearing shoes less painful and more comfortable.
You can get rid of ingrown and uneven nails and other issues related to nails and nail beds by visiting experts. However, if you don't want to visit the salon, look for affordable solutions. You can purchase at home pedicure tools to perform the process in your house. It's a cost-effective solution and will save you time and money. So, invest in the best pedicure tools to beautify your nails.
Toenail Nippers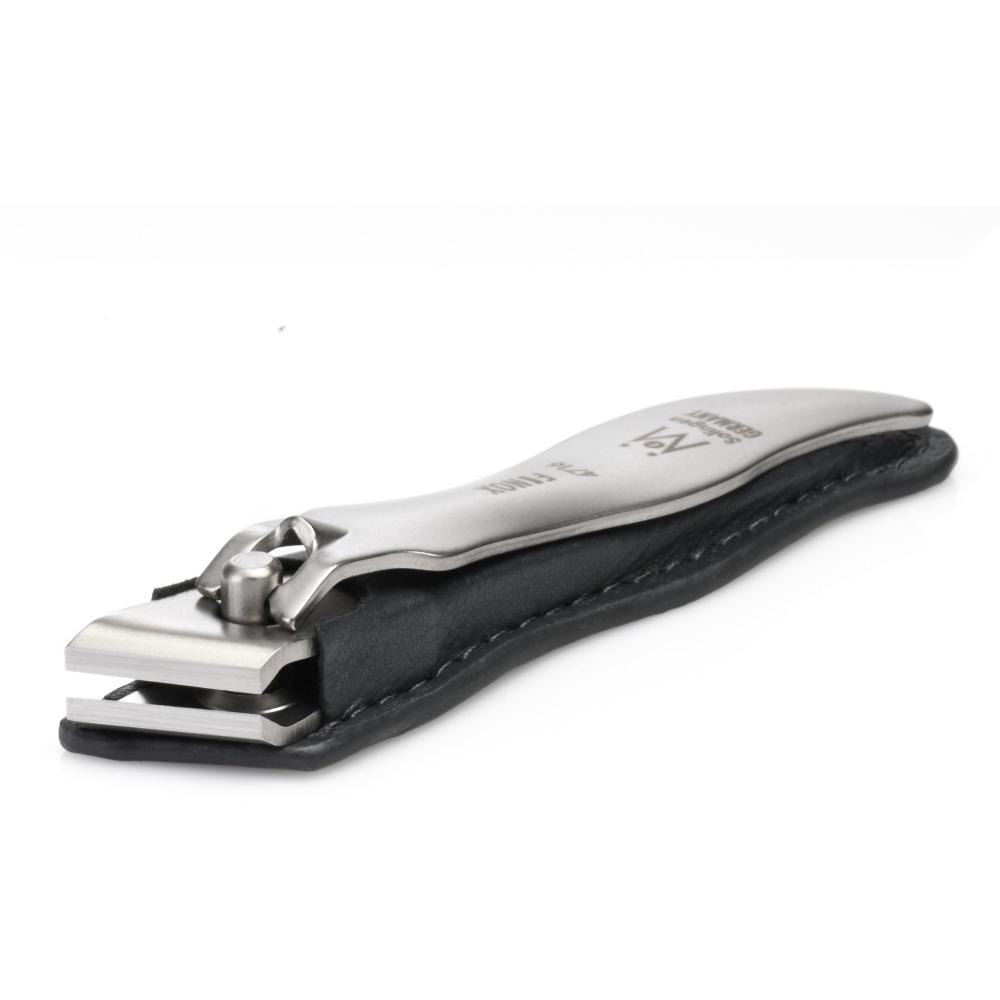 Nippers or clippers are heavy-duty clippers that make removing thick nails easier, helping you fix ingrown toenails. It is one of the best professional pedicure tools and is ideal for salon or personal home use, and it is excellent for pedicurists too. It has sharp blades that can cut the tiniest cuticles with a clean snip without tugging or pulling. You can use nail nippers for toenails and fingernails with tight places that make cutting impossible. More precisely, toenail nippers or toenail clippers are designed to trim ingrown nails. If you are a beginner, just make sure to use them carefully.
Scissors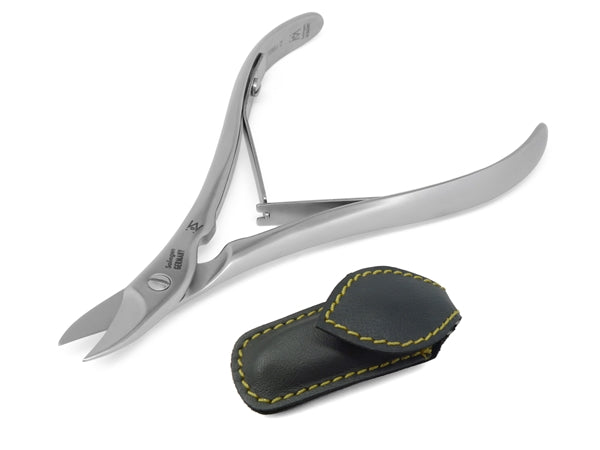 Toenail scissors are the best at home pedicure tools with shorter, curved blades. Scissors can help in nail cutting. You can use them to easily cut along natural nail shape that leaves less jagged nails. Therefore, you don't need to worry about filling down your nails after using scissors. Note that you can use them for both fingernails and toenails.
Cuticle Oil
If you want to make your cuticle look and feel soft, you can opt for revitalizing oil. These types of oils can help you keep your nails hydrated. It prevents breakages and makes your nails strong. The best part is that they are easy to use- you simply need to apply them on your fingers. So, don't wait and add this to your home pedicure kit.
Nail File
Pedicure nail files are like buffers and one of the best tools for pedicure. They are important nail care tools that smoothen and shape the nails during pedicures and manicures. Keeping nails neat and clean is important because they hide germs and dirt that can result in skin infections in the feet and hands. Nail filers are pretty easy to use and help you get your desired nail shape.
The best nail files are the ones made from glass. They help seal the keratin in your finger or toenails, irrespective of the direction of the filer's strokes. Therefore they are ideal for avoiding thinning of the edges and keeping your nails strong over time. Most importantly, you can find nail files for ingrown toenails easily available in the market.
Pedicure Rasp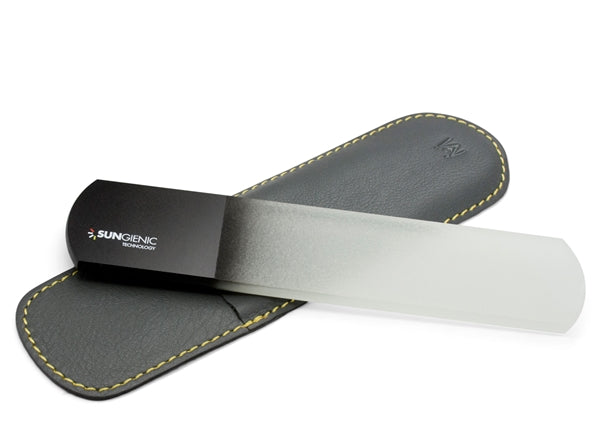 Professional pedicure rasps are designed to remove rough, stubborn calluses and hardened skin with ease to reveal clean and smooth skin. The perfect pedicure rasps look similar to metal files. When you plan to use it, first wet your feet. After that, gradually clean your skin from it to prevent damaging your skin.
Corn Plane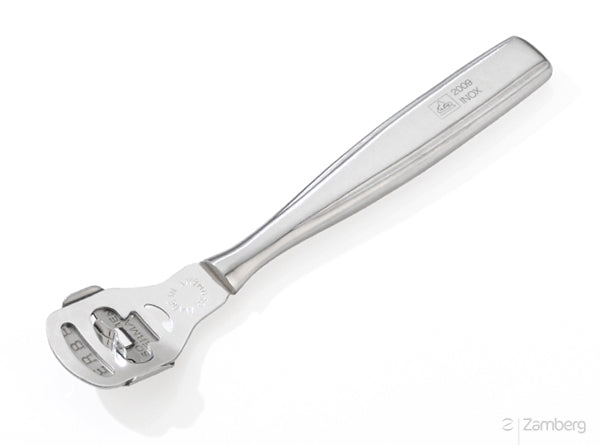 Corn plane is another home pedicure tool to add to your kit. It is typically considered a podiatry instrument used to scrub dry, very thick skin on your feet. If you have ever got a pedicure from a salon, you might have noticed the professionals using it.
The experts use it to remove calluses and corns, making it a very effective and promising tool. You can use this best professional pedicure tool to clean the thick and hardened layer of skin developed under your feet to achieve a smooth and soft feel. If you are healthy, you don't need any medical treatment for calluses and corn and can use corn places. But if you experience pain or don't like their appearance, it's best to visit an expert.
If you have the best professional pedicure tools, you can get salon-quality results without leaving your house! Clippers, pedicure rasps, foot files, corn plane and toenail nippers are all essential for keeping your feet healthy and looking great. Just make sure to practice good hygiene, take your time, and savor the experience. Treat yourself to regular pedicures, and your feet will be forever grateful!
Check out all of our pedicure tools and treat yourself!
Professional Pedicure Tools