Manicures are beloved by people around the world. The allure of a manicure goes beyond simple grooming; it offers a delightful and pampering experience that leaves people feeling refreshed, confident, and beautiful.
For starters, a manicure increases blood circulation. Improved blood flow stimulation can enhance flexibility and mobility in your hands, wrists, and fingers. In addition, massaging and exfoliating the hands helps get rid of dead skin, nourishing your hands to make them feel softer. That is not all; manicures can eliminate infection-causing germs, ensuring healthier and cleaner nails.
While you may love manicure appointments, they are not always a possibility. At-home manicures are becoming more popular as many people do not have the time or money to frequently visit a salon.
Necessary Tools for Your At-Home Manicure Kit
An at-home manicure is a cost-effective solution that can help save time and money. To ensure success, equip yourself with these essential tools:
Nail clipper: An essential tool for trimming nails.
Nail scissors: A versatile tool used for detailed and controlled trimming and shaping of the nail.
Nail file: An indispensable tool for shaping and smoothing your nails.
Cuticle pusher: Gently push back excess cuticles, keeping them neat and tidy, and promoting healthy nail growth.
Cuticle nipper: These specialized tools allow for precise trimming of excess cuticle skin, ensuring clean and well-groomed nails.

 

Investing in these tools can help ensure you take the best care of your nails at home.
Nail Scissors vs. Clippers – Difference between Clippers and Scissors
You are not entirely wrong if you believe nail scissors and clippers have the same function. Both tools can be used for trimming or cutting your nails. However, the two tools differ in design and maybe most useful in different circumstances. Nail clippers often use a lever-style cutter, whereas nail nippers have a plier style.
Nail Clippers
A set of nail clippers is one of the most ubiquitous pieces of equipment for maintaining nails at home. This device assists in maintaining the proper length of your nails. If you want to keep your nails clean and healthy, it is crucial to sometimes trim them. Performing everyday jobs like cooking and gardening causes a ton of germs to accumulate under our nails. Trimming your nails may prevent bacteria from entering your body through the space under them.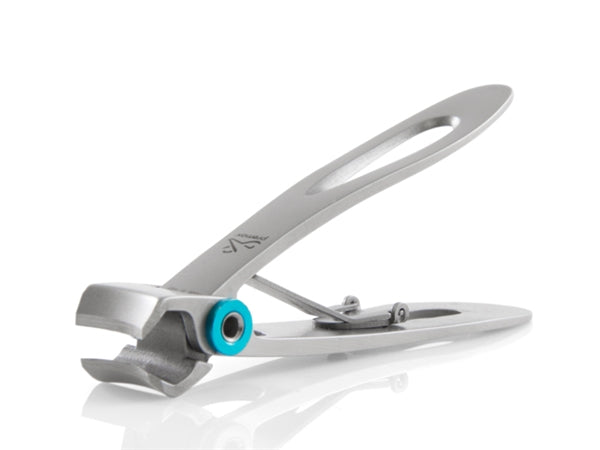 Tips
Use smaller clippers for hands and bigger ones for feet
Better for harder and thicker nails
Quality matters - search Zambergs collection of German made nail clippers, made from high carbon steel that stays sharp.
Nail Scissors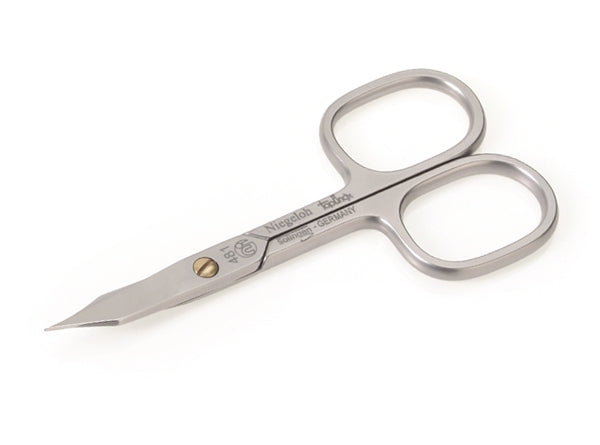 Nail scissors are a fantastic option if you do not enjoy using nippers or clippers for your nails. Many choose cutting nails with scissors over traditional clippers because they are more pleasant to hold and can be healthier. Their rounded, curved, or straight blades are more gentle on nails due to the gradual and controlled cut, as compared to the clippers that crush the nail.
Scissors are easier to handle around a nail than clippers or nippers and put less strain on the nail. They also do a better job of shaping nails and removing hangnails or snags.
The best manicure scissors are made off high carbon stainless steel
Use on thinner, delicate nails
Again quality matters! Zamberg offers a wide selection of nail scissors made from the finest materials and hand assembled for the perfect tension.
The curve-shaped blades of nail scissors make it easier to cut along the natural nail shape, leaving fewer jagged nails and requiring less filing down. While they offer precision, nail clippers are best for toenails and harder/ thicker nails.
Choosing between nail scissors and clippers ultimately comes down to personal preference and need. It is important to note that whether you are using clippers or scissors, ensure that the blades of the tool you use are sharp. Dull blades can damage the nail and should be avoided.